Fragile City is a reflection on the contemporary condition of the city through the act of traveling as knowledge production. It looks at 5 cities today through the historic model of the "Voyage d'Orient" undertaken in 1911 by August Klipstein and Charles-Édouard Jeanneret (the future Le Corbusier).

Fragile City joins together unpublished photographs from the 1911 journey with Bergé's photographs from 2011, as well as essays by Tülay Atak and Elke Krasny. If pre-existing images can be read to reconstruct events and offer insight into bygone times, they can also be contrasted with present-day experiences. What can we learn from former modes of looking at and walking through the built environment?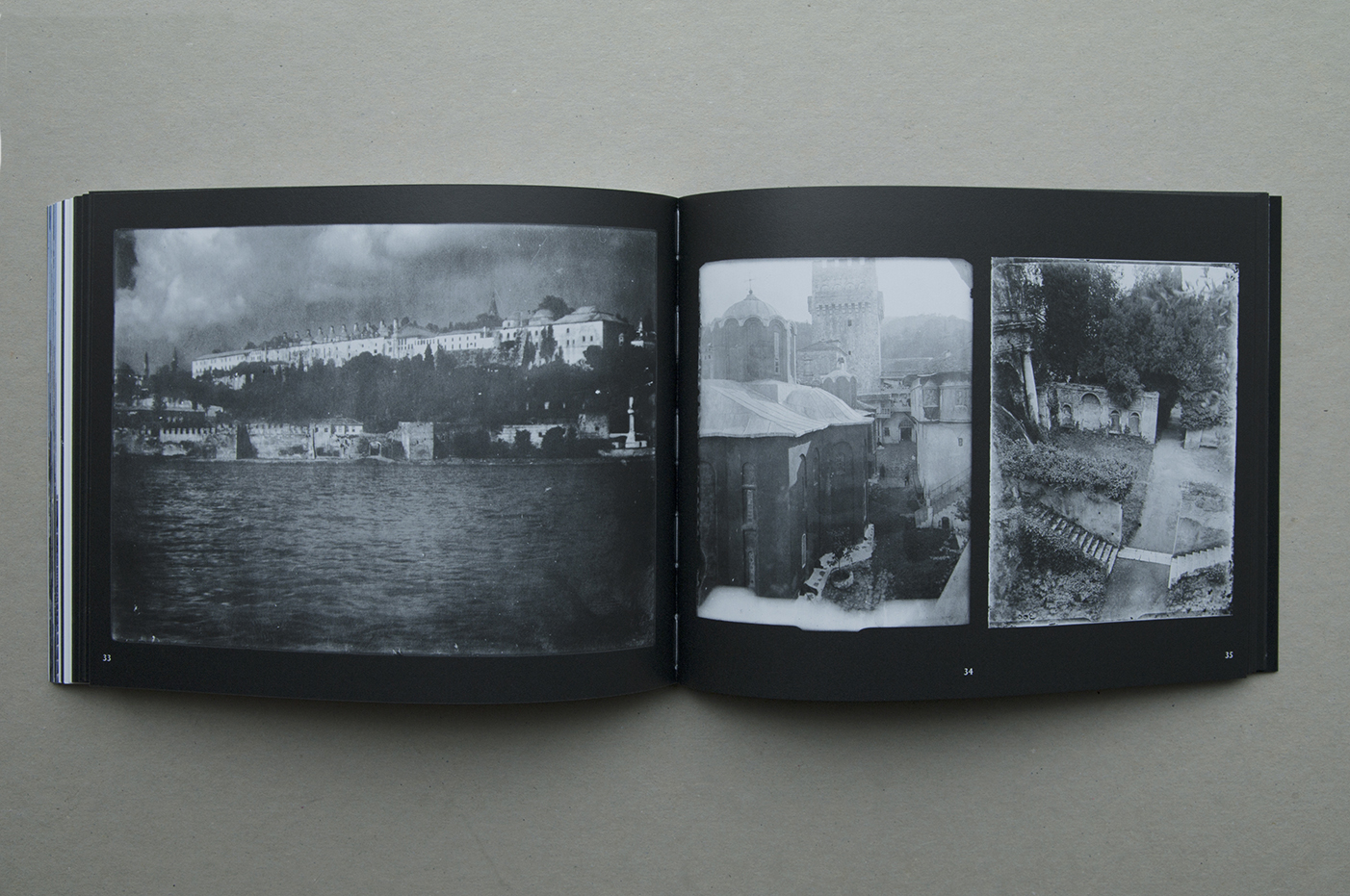 Fragile City, 2015
book by Tülay Atak, David Bergé and Elke Krasny
197 x 157mm, 156 pages, ISBN 9789491775574
published by MER. Paper Kunsthalle and PHOTOGRAPHIC EXPANDED
with the support of Platform 0090, NETWERK center for contemporary art, deBuren and Kunstenwerkplaats Pianofabriek.
related works
The Voyage Piece (installation), Brussels, 2014
A Distinct Effort (installation), Brussels, 2017
A Distinct Effort (installation), Dresden, 2018