installation by David Bergé for reading and writing in the
proximity of others; with contributions by Aslı Çiçek, Ioana Mandrescu
and Aemilia Papaphilippou.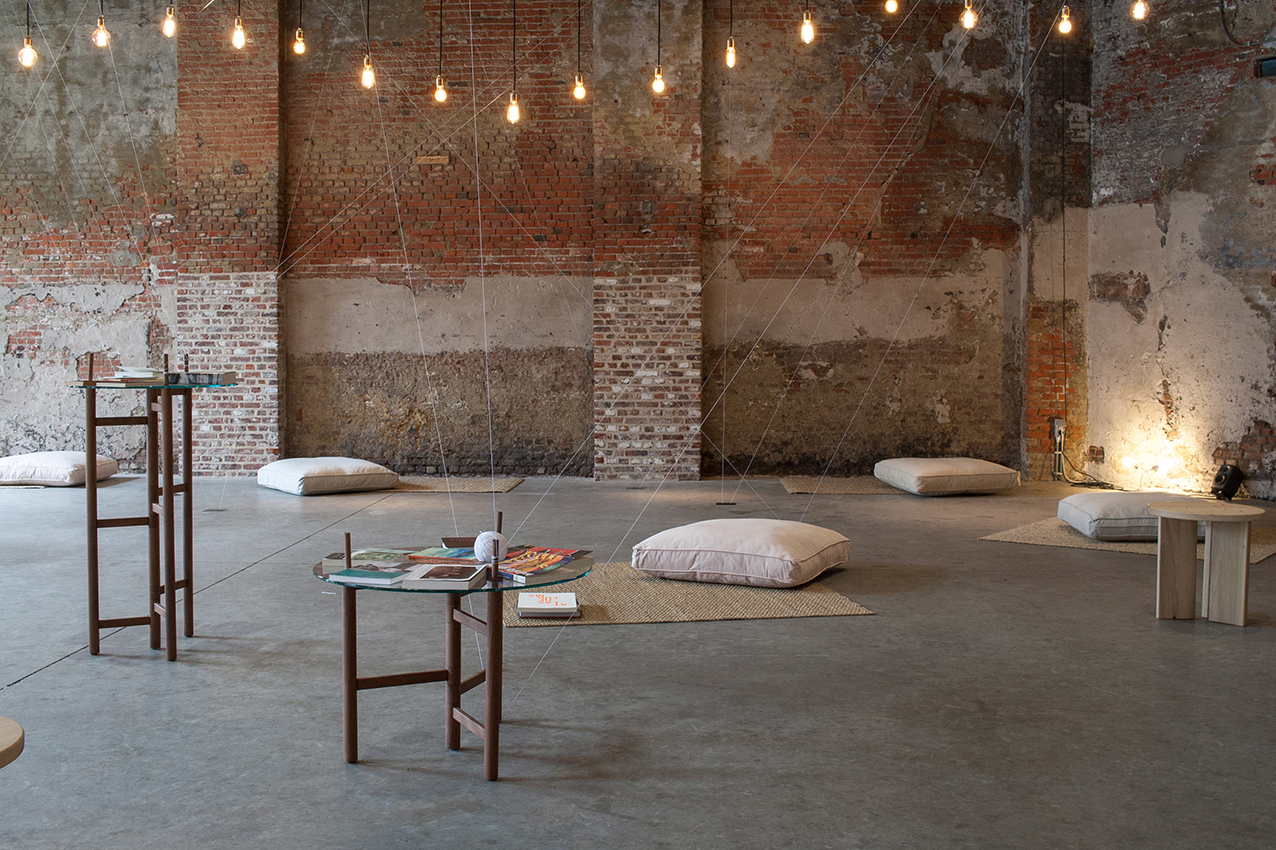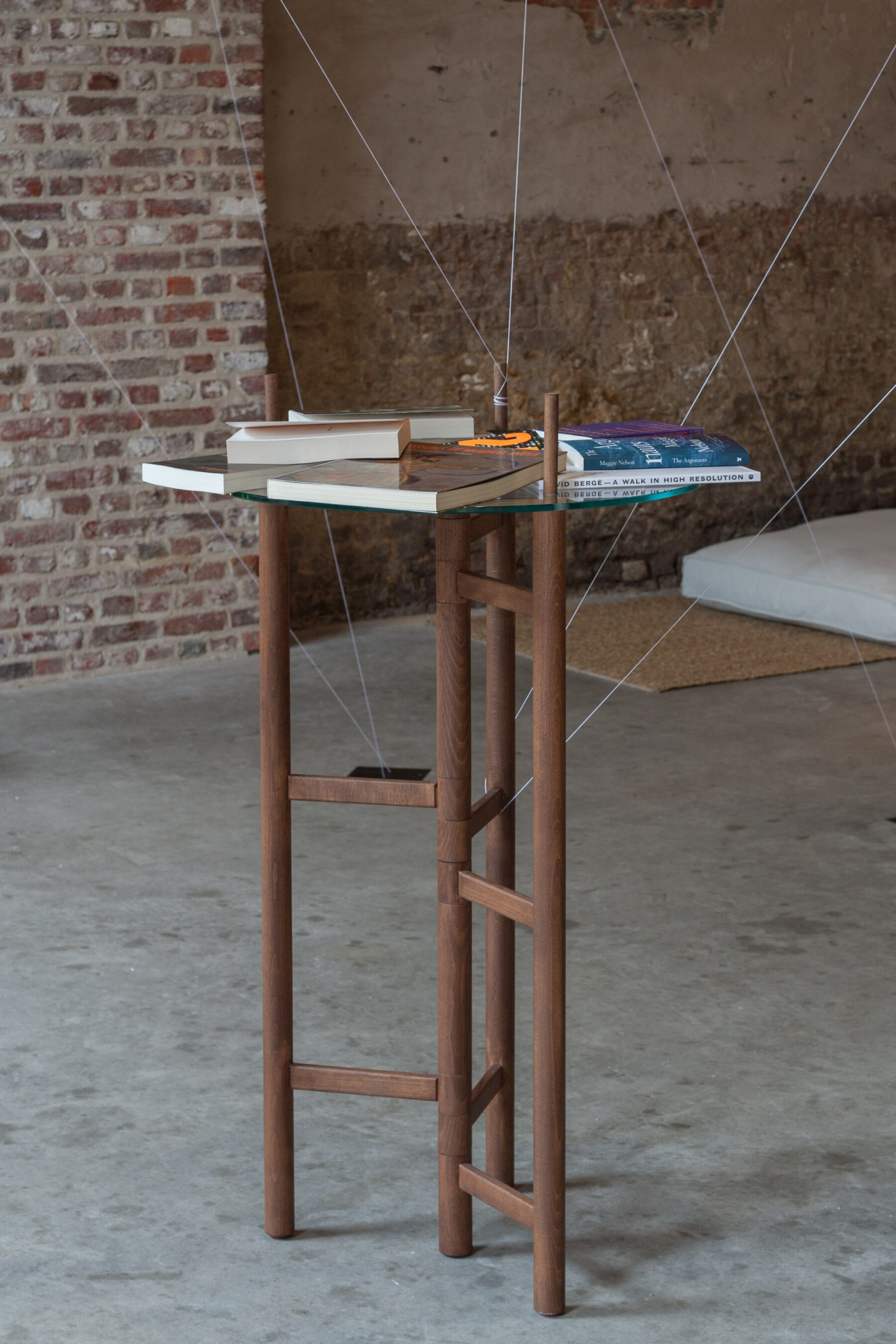 How can we be multitude again? 'The Conscious Effort Fort' is an environment
for reading, writing and mediating tactile perception in gardens and large
indoor spaces. Glass/wood surfaces branching out books, writing materials, matts
and pillows, all connected by strings, materialize an encounter with books, with
reading and with each other. Audible will be the vibration of a human being asleep.
The experience of consciously reading and being again in the presence of others,
creates connectivity and unity.
'The Conscious Effort Fort' re-engages its participants into a process of creating
connections: between what is printed in the books and what is going on in the
space activated by other participants. Creating meaning and knowledge
– temporarily, by thinking and being together/apart through books. Writing.
Audience members can express and share these connections and ideas in
writing on large sheets of paper on a wall of the space. This supertext will
become the temporary entity of the work, as people can de-attach sheets
to take home. 
conversation between Juan Duque and David Bergé
The Conscious Effort Fort, 2021
installation by David Bergé
with contributions by Aslı Çiçek, Ioana Mandrescu, Aemilia Papaphilippou
at Zuiderpershuis, Antwerp
May 20 – May 23
thanks to Katrien Reist, Juan Duque, Carolina Maciel de França
a production by kyklàda.press with the support of the Flemish Government (CAP),
Platform 0090 and PHOTOGRAPHIC EXPANDED